JEAN-MARC ROBIN TRIO
Jean-Marc is one of the most talented drummers I know.
He is one of them musicians you dont put into categories.
His influences are incredibly diverse: jazz-world-funk-classical
and rock are so many directions the man likes to explore.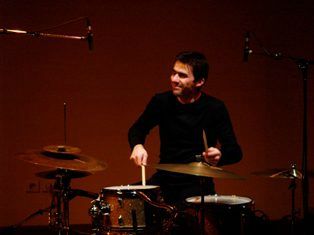 His trio formed with Jean-Yves Jung on the organ and Maxime
Bender is probably one of the most entertaining jazz trio
we have the pleasure to welcome in LiquID.