JOHNNY WALTHER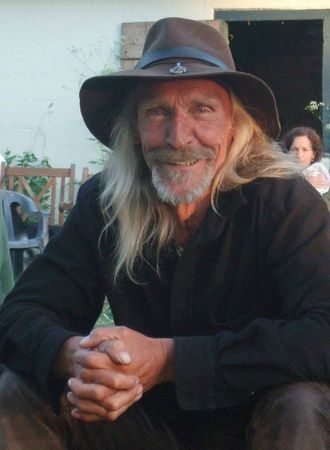 the TRAVELLIN' MAN

some stories point out of the lot, bring their share of fun or incredible discoveries...
so this danish cowboy sits in the bar early this week when i get in
to start my shift and take over the bar and comes to me...
"Carl (Wyatt), a good friend of mine told me about your place and i'd like to play here.
- ok...?..??... (Carl is definitely a garantee for quality but i've never heard, seen or listened to this guy so...)
but the man hands me a cd, i put in on and there...
definitely a great discovery! folk, blues, a touch of country - always enough and never too much!
i seriously loved this cd, made me think of many artists i really like, but with a very personal songwriting!
we have had the chance to hear a tiny bit of the man's talent live in our Jam Session last night
and i can only tell that i can't wait to see the whole set!
this man's charisma, his generosity and his individual talent are the best ingredients we can hope for, for
an unforgetable evening again!
I hope you'll be lucky enough to read this in time and that you will join us for this last minute gig.
be well and have a great week-end you all!