WARM-UP SESSION - JAM

This year again, thanks to the Luxembourg City Tourist Office,
the heart of Luxembourg city will beat to the vibes of the Blues & Jazz Rallye.

The B&JR festivities taking place on Saturday 20th of July will gather 250 musicians
on 12 open air stages and 20 bars and restaurants. 25000 people are expected to
attend!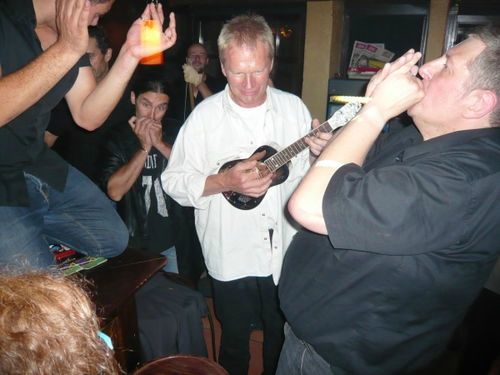 It's now many years that LiquID - as being the temple of Jazz & Blues in the country -
launches festivities the night before the big happening with a huge jam session
gathering our local stars and international artists performing the following day!

For sure this is one of the most fun evening of the year and definitely a no-miss event!

We hope to all see you there!