RYAN CARNIAUX QUINTET

"I was born in New York City and raised outside Providence, Rhode Island. Already as a teenager I have been a working musician, playing in various bands throughout New England. During these formative years, I had the great opportunity to sit in and sub for the local Monday night big band, the John Almark Jazz Orchestra. It was here, playing in a band consisting mostly of veterans of the Buddy Rich or Woody Herman Big bands, that I began to hone my skills as a jazz man. Shortly thereafter, I was awarded a scholarship to attend Berklee College of Music in Boston. Being at Berklee was a wonderful experience for me; I got to meet and play with musicians from all over the world, learn from some of the best music educators around, and PLAY. While at Berklee, I had the chance to study trumpet with Tiger Okoshi and Greg Hopkins, composition and arranging with Phil Wilson and Ken Pullig, and participate in ensemble classes with Bill Pierce and Gorge Garzone.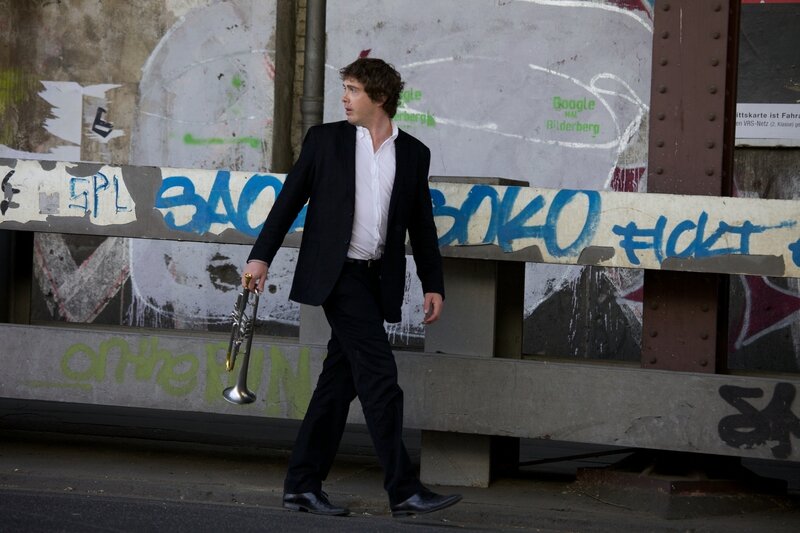 The past few years have had me very busy touring with so many beautiful musicians that to list them all would be excessive. However, I am particularly proud to have performed with several jazz legends. I toured with jazz singer Mark Murphy in both Austria and the Czech Republic. While working with Peter Herbolzheimers' band, I played some concerts with Benny Golson. I was also invited to play in France with tenor man Eric Alexander, and toured Germany , Russia, and recently recorded with famous jazz educator and saxophonist Jerry Bergonzi and David Liebmann. Playing with the German band TTT has allowed me to frequently work with Manfred Schoof, Gerd Dudek and Wolfgang Lackerschmid (the producer of my new album). I I have recently formed a new band "Constellations" with Drummer Karl Latham, and bass legend Mark Egan.

It has been an honor for me to work with and learn from these elder statesmen.
Being from the US but living in Europe for the past eight years has taught me to combine the best elements of the rich heritage of American and European jazz. To me, music is one of the most powerful achievements of mankind. It transcends cultures, creating a universal language between performers and the audience, without regard for nationality or geography. When I play or compose, I draw upon the rich legacy of the genre as well as my own feelings and experiences to create a unique and intimate musical experience.
In my Quintet, we not only combine US and European jazz elements, we also explore different moods and sonic atmospheres to bring the listener to a higher awareness of himself. This recording creates a fresh and innovative sound, which invites the listener into a world where melody, harmony and rhythm become one elevating and powerful force.
Hope you enjoy listening as much as we enjoy playing."