REMO CAVALLINI TRIO

the "Bluesman" from down south

Remo Cavallini's career began on stage opening for local blues bands at the age of only 14. Since 1999 Remo has worked and played with different bands and artistes. Today Remo is one of Luxembourg's most productive and gifted blues guitarists and songwriters.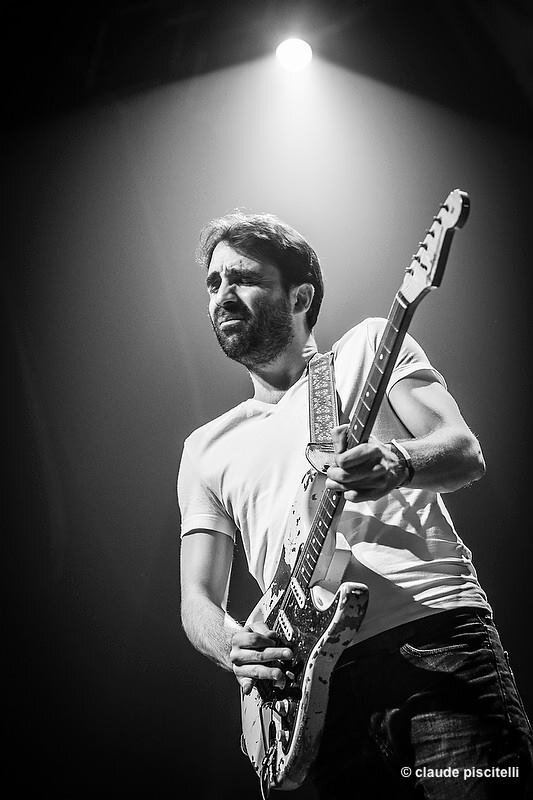 Since January 2009 he is the General Manager of the Blues School in Differdange and later that year, he founded the Remo Cavallini Band and released his first album "Authentic South". Since their beginning, the band has played throughout Europe. In April 2014 Remo released his second album "Self Control".
His style of music is most definitely rooted in blues, but he often blends in elements of other genres such as rock, jazz and funk. His guitar-playing is influenced by Jimi Hendrix, Stevie Ray Vaughan, B.B. King, Peter Green, Albert Collins and Gary Moore. The current full band members are René Macri (bass guitar), Joel Heyard (drums), Pit Kuffer (trumpet), Fernand Neumann (tenor saxophone) and Nelly Perreira (vocals, backing vocals). Up to now, they have supported acts such as Ten Years After, Johnny Winter, Steve Lukather, Lucky Peterson, ZZ Top, Louisiana Red, Scott Henderson and other blues legends.