2015-2016 SEASON START: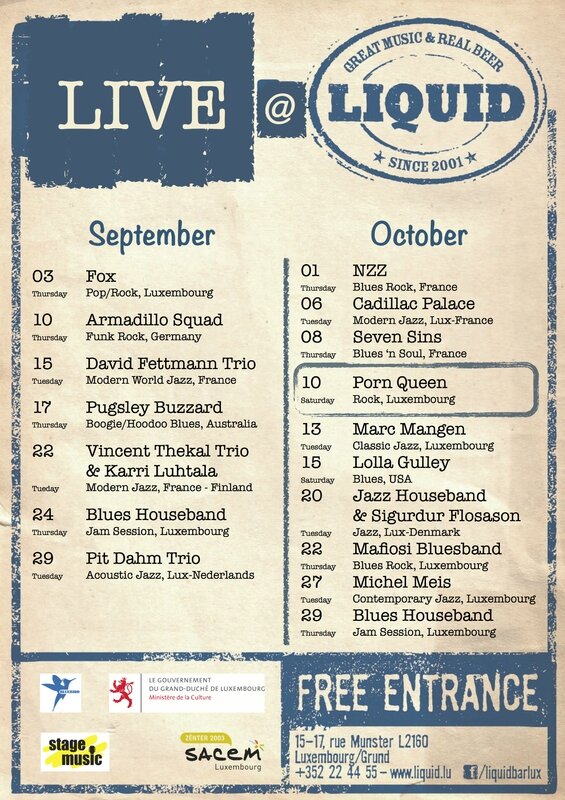 After our traditionnal summer break, we are happy to announce our new season kick-off for this week.
Our regular Jazz Sessions on Tuesdays, and our Blues Sessions on Thursdays are starting again as of tomorrow Tuesday 15/09/2015 with David Fettmann Trio presenting their new material and new record. On Thursday 17/09/2015, we are happy to announce our good friend Pugsley Buzzard for our Blues Nights season opener.

We hope you all had a great summer and nice holidays and are looking forward to see you back, helping us to support our talented local scene and enjoying some of the best live music around.