DOCK IN ABSOLUTE

Dock in Absolute is made up of 3 professionnal musicians having studied at the Berklee College of Music Boston, Codarts University of Arts Rotterdam, Hochschule für Musik Saarbrücken, including Michel Meis (percussion), David Kintziger (double bass) and Jean-Philippe Koch (piano). With a shared love of jazz, they combine different styles of classical and rock, electro, with visual arts playing the pianist's own compositions and co-created their unique jazz style in 2012.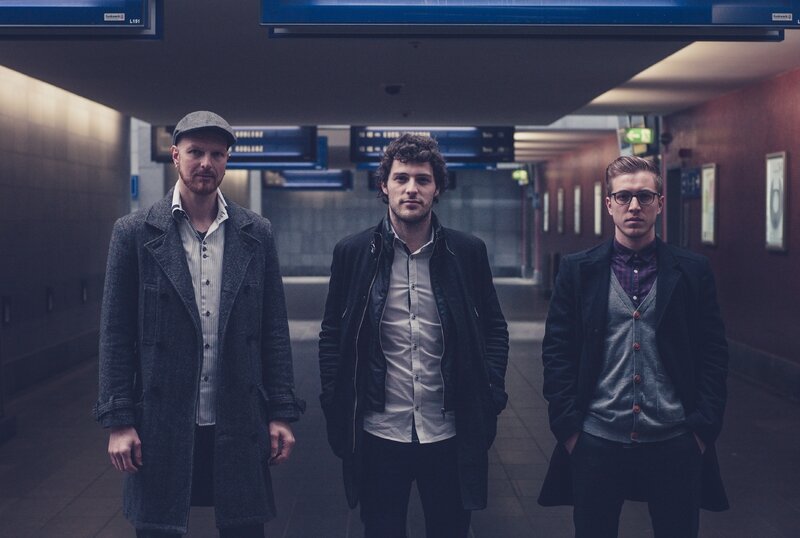 The trio presented its music to many Festivals as well as Clubs including the Hong Kong International Jazz Festival, the Beishan International Jazz Festival, the Brussels Jazz Marathon, the Blues'n Jazz Rallye Luxembourg, the Blues Express, Sibiu Jazz Festival, Berlin B Flat, Jazzit Fest Torino, and soon at the Lux Jazz Meeting, Paris Jazz Festival à la Cité, Stuttgart Musikfest, Like A Jazz Machine Festival…
The trio has already performed in many different locations including Luxembourg, China, Belgium, Germany… Their fresh approach to jazz allowed them to push boundaries, and to explore the potential of new unique wave of sounds while adding strength to the jazz field.