Bluebird Combo Night

Founded a couple of years ago, Bluebird Music A.s.b.l.'s mission is to promote and support local music from Luxembourg and the Greater Region.
Tonight is going to be a very special night in LiquID; 8 music schools from the country will each present a combo of their students, so we have 8 combos lined up tonight for our entertainment. Come support the next generation of musicians :)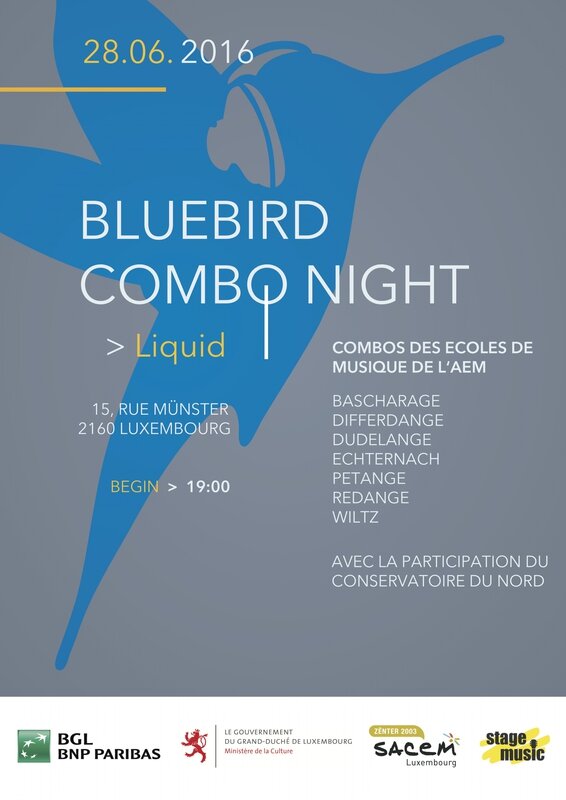 Starting 18:30!!!